Live, Instructor-led In-Person or Online Classes
Learn English in person or online from a live instructor using Zoom!  You can choose which platform you prefer:  Some students want to be in the classroom, while others want to study online via Zoom. At ILI, you can do either.  We have 360-degree cameras in our classrooms enabling online students to feel part of the class.  This hybrid class environment allows students to engage with each other and the instructor and to practice reading, writing, listening, and speaking the English Language.
12 English levels, plus TOEFL Preparation Course
Monday-Friday, 25 hours per week
ILI offers an intensive English ESL day program with classes in two locations: Dupont Circle in Washington, D.C. and Gaithersburg in Maryland. In Washington, D.C. we offer 12 different 4-week levels, ranging from beginner to university level, plus an 8-week TOEFL Preparation course.  Each class includes instruction in the following areas: Listening, speaking, grammar, reading, and writing.
Level Description:
Schedule:
Intensive English classes in Washington, D.C., including the TOEFL Preparation class, meet 5 class hours per day, Monday through Friday, from 9:00 am to 2:10 pm, including a 15 minute morning break and a 45-minute lunch break.
Start Dates:
New classes begin officially every 4 weeks. However, students may actually enter the program any Monday. A placement test allows us to place the student at the appropriate level.
The official remaining 2023 start dates are June 26, July 24, August 21, September 18, October 16, November 13, and December 11. Our 2024 start dates are January 8, February 5, March 4, April 1, April 29, May 28 (Tuesday), June 24, July 22, August 19, September 23, October 14, November 11, and December 9. We do not have application deadlines but recommend applying 2-3 months before the start date if an F-1 student visa is required.
Tuition/Textbooks/Fees:
| Washington, DC | Cost |
| --- | --- |
| Application Fee | $75 |
| Tuition (for 4 weeks all 12 ESL levels + TOEFL Preparation) | $780 |
| Books (depending on level) | $53-154 |
| Optional:  SEVIS I-901 Fee payment for F-1 visa applicants (paid to SEVP) | $350 |
| Optional:  Express Mail Delivery Fee (for I-20 Form) | $45-150 |
| Housing Placement Fee (non-refundable) | $150 |
| Homestay (for 4 weeks, including food) | $1025 |
| Private English Tutorial (per hour) | $48 |
| Incoming Bank Wire Fee | $30 |
We accept cash, U.S. checks, credit cards, bank wires, PayPal, and Western Union. All prices are subject to change without prior notice. Au-Pairs can receive a 10% discount on tuition with proof of their status.
Enrollment:
To enroll in any of our English or Test Preparation Programs, the student needs to complete an application and pay a $75 application fee. The minimum age is 14. The application can be completed online by going to our Online Application page, or the completed paper Application Form can be emailed or faxed. Prospective students may also come to our school and apply in person. We do not have application deadlines however if the F-1 visa is required the application should be submitted 6-8 weeks before the requested start date. Homestay is optional and requires a separate Homestay application.
If you wish to enroll at our Gaithersburg, MD location, please visit its website at ilimd.com.
I-20 Form/F-1 Student Visa:
The International Language Institute is authorized, under Federal law, to enroll individuals with F-1 student visas. The International Language Institute, however, does not require students to have student visas. The I-20 form for an F-1 student visa can be issued for students in our Intensive English Day Program, including the TOEFL Preparation course, who are at least 16 years of age, enroll for a minimum of four weeks, and study in person (online study is not allowed for initial F-1 students.) For more information on obtaining an F-1 Student Visa and the requirements for obtaining an I-20 form, please go to our F-1 Visa Information page.
Placement Testing:
All new students are required to take a placement test to determine their starting level Students take this test online. The instructions on how to take our placement test will be emailed once we have received your paid application. F-1 visa students will take this test once they have received the visa. 
Payment Policy:
New students:  Tuition for the first cycle (4 weeks) in the amount of $780 has to be paid entirely before the student is allowed in class. If the student is enrolling for less than 4 weeks, all tuition has to be paid before a student is allowed in class.
Continuing students:  Tuition is due the Monday after the last payment is up. A late fee of $15.00 is automatically added to any payment not received by Wednesday and increases by $15 for each week late. ILI reserves the right to disallow students in class who have not paid their tuition. Continuing students with unpaid tuition, books, or fees from a previous cycle will not be allowed to re-enroll for a new cycle until such balance is paid in full. Continuing students wishing to pay for less than 1 cycle at a time can choose one of the following payment schedules:
| | English or TOEFL | |
| --- | --- | --- |
| Weekly | $205 | |
| Every 2 Weeks | $400 | |
| Every 3 Weeks | $595 | |
Advancement:
At the end of each four-week cycle, a student may pass to the next level if he/she has a grade average of 70% and an attendance average of 80%. If the student's grade average is below 70%, he/she will need to repeat the level. If the student's attendance is below 80%, he/she will need to repeat the level. The student's grade is determined by averaging five skill areas: an average of the grammar chapter test grades, the final listening assessment, the final speaking assessment, the final reading assessment, and the final writing assessment.
Certificates & Evaluations:
All students who complete their program are awarded a certificate of attendance at the end of their studies upon request. All students are continuously evaluated and an evaluation report is available at the end of their studies. In order to qualify to receive a certificate of attendance or an evaluation from ILI, a student must maintain attendance of at least 80%.
Health Insurance
In the Unite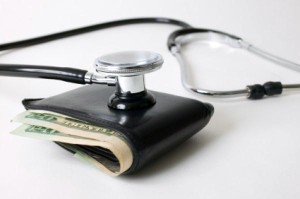 d States, individuals are responsible for paying their own medical care costs. In general, these costs are very high. To prepare for the financial responsibility of unexpected illness or injury, all international students at the International Language Institute should have health insurance. One of the companies offering health insurance for international students is Compass Benefits.
Questions?
Please contact our Admissions Office at (202) 362-2505 or [email protected].