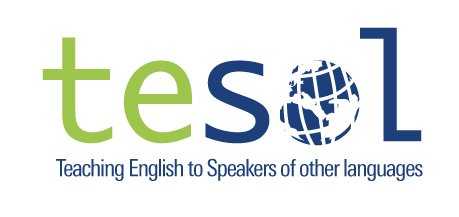 Next class is starting June 25 - register now!
"The TESOL certificate course at ILI was a fantastic investment in my teaching career. Not only did we learn all the necessary skills we needed in the classroom, we also were able to explore the business side of ESL and how to leverage our skills ethically in a global market. This course is the complete package."
– Tony R., ESL Instructor, Baltimore Community College, and ILI TESOL graduate
⇒  Read more testimonials from our former trainees
With a highly practical focus, ILI's TESOL/TEFL Certification Program prepares and equips trainees for a career in teaching English as a Second Language both in the United States and abroad. This 120 hour course covers every aspect of teaching, from lesson planning to materials design, from acquiring sound theoretical knowledge in both the English language and methodology to job placement and career management.
5 reasons to choose TESOL at ILI
ILI is fully accredited by ACCET, the Accrediting Council for Continuing Education and Training. In a field where so many qualifications of varying quality are available, accreditation is your guarantee of professional recognition in a highly competitive field.
Extensive practice teaching with genuine foreign language students. The TESOL/TEFL Certification Program at ILI, unlike many other courses, allows trainees to consolidate and perfect their skills through practice teaching in both individual and group settings of students from all over the globe – of inestimable importance, albeit not always standard, in professional training in the ESL field.
A broad-based curriculum with a practical focus. ILI's TESOL/TEFL Certification Program has a perfect balance of theory complemented by targeted practice. Among a host of other subjects, the course provides varied training in phonology, grammar and lexis, classroom management, instructional design and the application of technology in the classroom, in addition to extensive practice teaching and observation. ILI graduates emerge from our program as versatile, professional and equipped for the classroom from Day One.
Excellent career opportunities. ILI is pleased to assist its trainees in career development and job placement, thanks to a network of contacts with schools and recruiters amassed over a period of forty years. ILI continues to regularly recruit a significant number of graduates from the ILI TESOL course for its own centers, and the course includes counseling and guidance on résumé and interview preparation. ILI TESOL graduates also regularly profit from job postings either at ILI or from recruiters who are keen to hire ILI graduates.
Superb training conditions. The TESOL course is based at ILI's new, spacious and well-appointed DC center, centrally located between Dupont Circle and Farragut North Metro stations. TESOL trainees benefit from numerous opportunities to observe ESL classes  and practicing instructors at ILI, DC's most established language school,  and classes are scheduled at convenient times two evenings a week. ILI's instructors are highly professional and accomplished, boasting years of experience in a complete range of ESL applications, both in the U.S. and abroad. TESOL trainees also receive ILI's exclusive complementary materials, frequently cited in trainee evaluations as an added value of the course.  Upon request, the Certificate of Completion can mention the Continuing Education Units earned during the course (7.2 CEU's).
⇒  More details on the TESOL course content
Instructor
Jonathan Selkin has over twenty years of experience in the field of ESL, both in the United States and in Europe. He has worked in every facet of the industry, including teaching a wide variety of student typologies, academic management, instructional design and language school business development. Jonathan has devised ESL programs for some of the world's leading corporations, including Alstom, Business Objects, Google, McKinsey, Reed and Raytheon, in addition to authoring over a dozen manuals for learners of English for Specific Purposes. He is a member of the International Association of Applied Linguistics (AILA) and the Text and Academic Authors Association.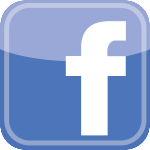 Follow TESOL at ILI on Facebook
Dates, Hours & Fees
The TESOL/TEFL Certificate Program takes place every 8 weeks, year round. Our session dates are:
January 8 – February 28, 2019
March 5 – April 25, 2019
April 30 – June 20, 2019
June 25 – August 15, 2019
September 3 – October 24, 2019
October 29 – December 19, 2019
Classes will meet every Tuesday and Thursday, and one Wednesday at course' end,  from 6:30 pm to 9:30 pm (58 classroom hours) at our DC location close to Dupont Circle/Farragut North. Classroom observations, individual and group practice teaching outside of the class time, required reading, lesson, and materials preparation: 62 hours. Total hours per course: 120.
Cost of the entire program:   $1,750  (inclusive of classroom instruction, books and other course materials)
Next class is starting June 25 - register now!
⇒  Register for the next TESOL course here!
Questions?
Schedule a free consultation with our instructor, Jonathan Selkin, via email or call him at (202) 686-5610 ext. 105.