When trying to learn a new language, nothing can replace the benefit of live instruction, instructor-led learning. Teaching delivered by a live instructor, whether virtually or in a classroom, provides personalized, interactive training. In this environment, instructors get to know students on a personal level and can better target each student's individual training needs. Learning is more immediate because when students have a question, they can receive an immediate response or feedback. In other forms of learning, there is a delay with having to submit a question about and then wait for clarification.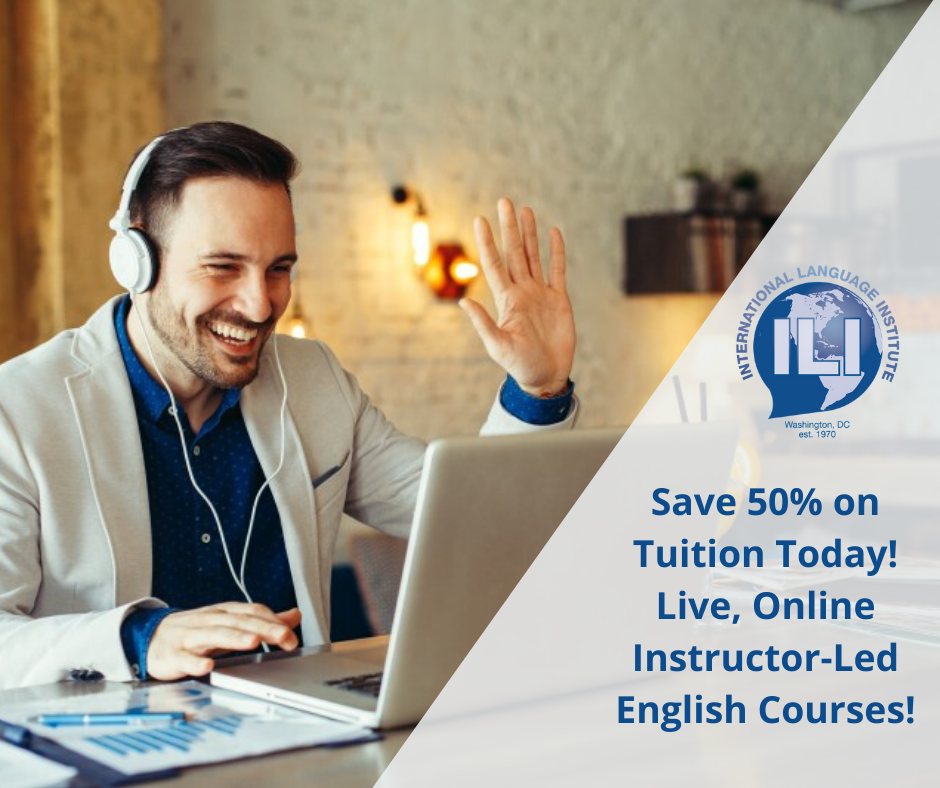 Virtual, online learning has come a long way. Technology continues to advance to provide more of the benefits of an in-person classroom. Learning platforms now include the ability to view all students on their web cameras and hear from students using their microphones. Students have access to a raise-your-hand feature. Many platforms are now implementing breakout rooms, so students can be assigned a room together for practice or other hands-on types of assignments. The features and engagement opportunities listed above are not available in an asynchronous learning environment.
Online English Classes with Live Instruction
There is no learning model that fits all students, so when searching for an online English class, look for a class with these key features:
Progressive levels of learning: Progressive learning is student-centered learning. English class programs set up in this manner will include several levels of classes available. Students complete a competency assessment to identify their skill level and then join a class at their skill level with peers of the same level.
Live Instruction: Live instruction provides the opportunity for instructors to gain immediate feedback and to gauge student comprehension. Through discussion or group exercises, instructors can see where they need to modify their teaching approach. Feedback and evaluation are immediate and ongoing. Instructors and students build a professional relationship that cultivates deeper learning.
Evaluation: The student-centered approach uses reciprocal feedback between the student and the teacher. Virtual learning that involves students in conversations about their progress builds trust and will help them self-evaluate their learning in the future.
If you are looking for an online option for learning English as a second language (ESL), check out the International Language Institute's Intensive English Program with 12 English levels and TOEFL test preparation. Also available is the Semi-Intensive English Program with six English levels and TOEFL test preparation.